Congratulations on your pregnancy!

Pregnancy Yoga with Active Birth classes

Small intimate classes with Active Birth Specialist, 'Birthlight' trained Yoga teacher & Doula, Nikola Barile

Start from 13 weeks up to your due date
Pregnancy Yoga postures – safe, gentle and effective, whilst strengthening

Active Birth positions & techniques

Yoga Dance
Breathing exercises & Vocal toning for labour &
birth
Pelvic Floor work
Relaxation with beautiful music

Meet other mums-to-be in a friendly environment

Tea and something sweet will be served after class
These classes are suitable even if you have never practiced Yoga before and are safe for pregnancy.
"I look forward to Pregnancy Yoga every week, it was my first chance to meet other mums-to-be and share my experiences of being pregnant. Full of loads of useful positions/techniques to use throughout pregnancy. Nikki is a brilliant teacher!"
"These Yoga classes were far more useful than other birth classes I attended during my Pregnancy! They were the highlight of my week – the support from the girls I have met has been amazing post birth too"

I highly recommended booking onto my Active Birth Workshop for couples to complement your Yoga practice.
CLASSES IN FARNHAM:

Starting back on 12th September!!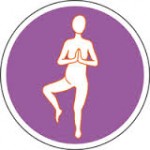 TUESDAYS 6.15pm to 7.25pm (followed by tea & chat until 7.45pm) – at THE STUDIO, DURHAM HOUSE CHIRO CLINIC, 30 EAST ST, FARNHAM GU9 7SW
Classes at THE STUDIO are : £12 per class. Visit this link to book classes at THE STUDIO: https://bookwhen.com/mylittlebubble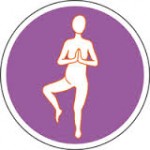 TUESDAYS 8.15pm to 9.15pm – St Georges Church Hall, Badshot Lea, Farnham GU9 9LD
Classes at St Georges are : £11 per class paid monthly in advance by cash or bank transfer. To book classes at St Georges Hall, Badshot Lea, please complete the booking form that pops-up on this page.